Accelerating
climate action
Prioritize and implement plans for net-zero and resilient cities by leveraging digital twin and simulation technologies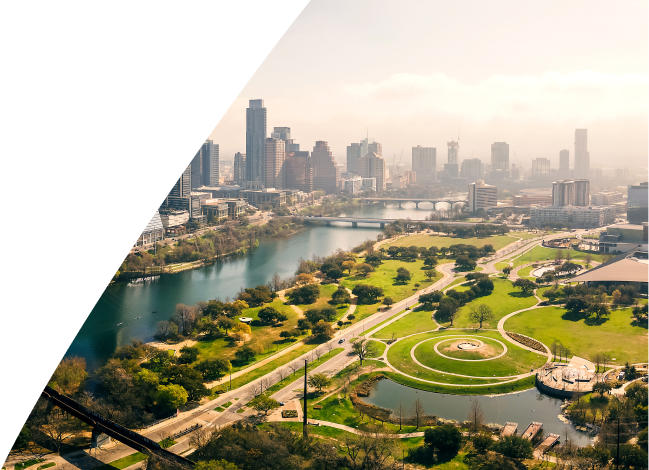 Cities worldwide have Climate Action Plans (CAP) with ambitious goals to cut emissions and adapt to climate risks.
In the urgent race to net zero, cities need to quickly move from planning to implementing.
In the meantime, there is a pressing need to adopt a regional and equitable approach to climate planning – uniting multiple cities and their stakeholders in the fight against climate change and ensuring that no one is left behind.
Our mission is to accelerate climate action by helping cities make data-informed decisions leveraging the digital twin to simulate scenarios, anticipate impacts, monitor progress, and share results.
The outcome: city climate action plans that can begin implementation in as little as 3 months
Assess the current situation
Prioritize your actions and implement them
Monitor progress and communicate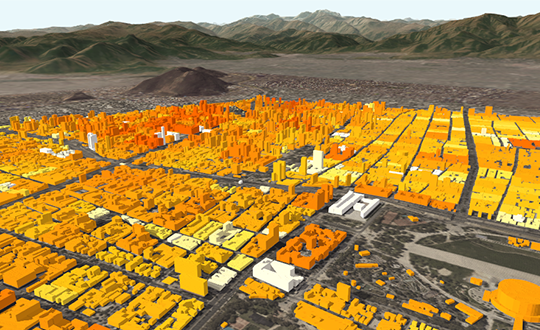 Assess the current situation
A comprehensive understanding of your region's environmental footprint and risk is the first step towards effective climate action.
3D digital twins enriched with data from various sources allow you to better understand the current state of GHG emissions, energy usage, air quality, equitable access to services, public transportation, heat risk, and more.
Prioritize your actions and implement them
We help you conduct powerful simulations to compare various climate action scenarios and analyze their potential impacts.
We also calculate custom indicators specific to your region's climate action goals to identify priority areas where your climate actions will have the greatest and most equitable impact.
Use case examples :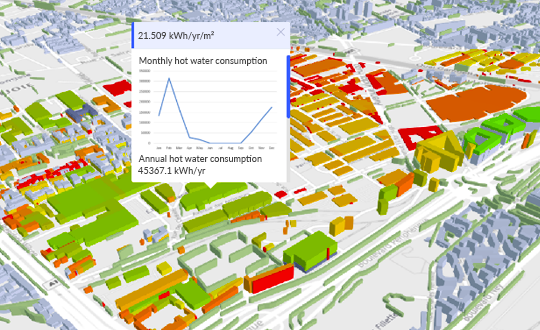 Candidate buildings for energy efficiency retrofitting projects
Onsite solar PV potential
Ev charging network design
Urban Heat Island and flooding simulations
Want more details about use cases for carbon reduction and climate resilience?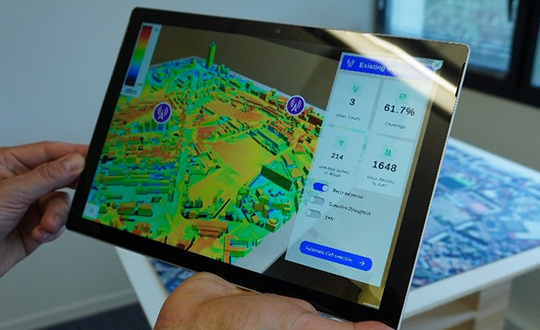 Monitor progress and communicate
The digital twin serves as a compelling communications tool to share your climate action plan key metrics and advances with stakeholders and local communities.
          Track the progress of your climate action plan using interactive dashboards and maps.
          Use web and mobile apps, augmented reality, and animated videos to show what the city will look like after implementing priority climate action strategies
We've been producing digital twins and simulation tools for 30 years – and in 2016 we joined the ENGIE Group, a global energy company dedicated to accelerating the transition towards a carbon-neutral world.
Together, we are committed to helping cities and regions reduce their carbon footprint and adapt to climate change by allowing them to prioritize and communicate their actions.