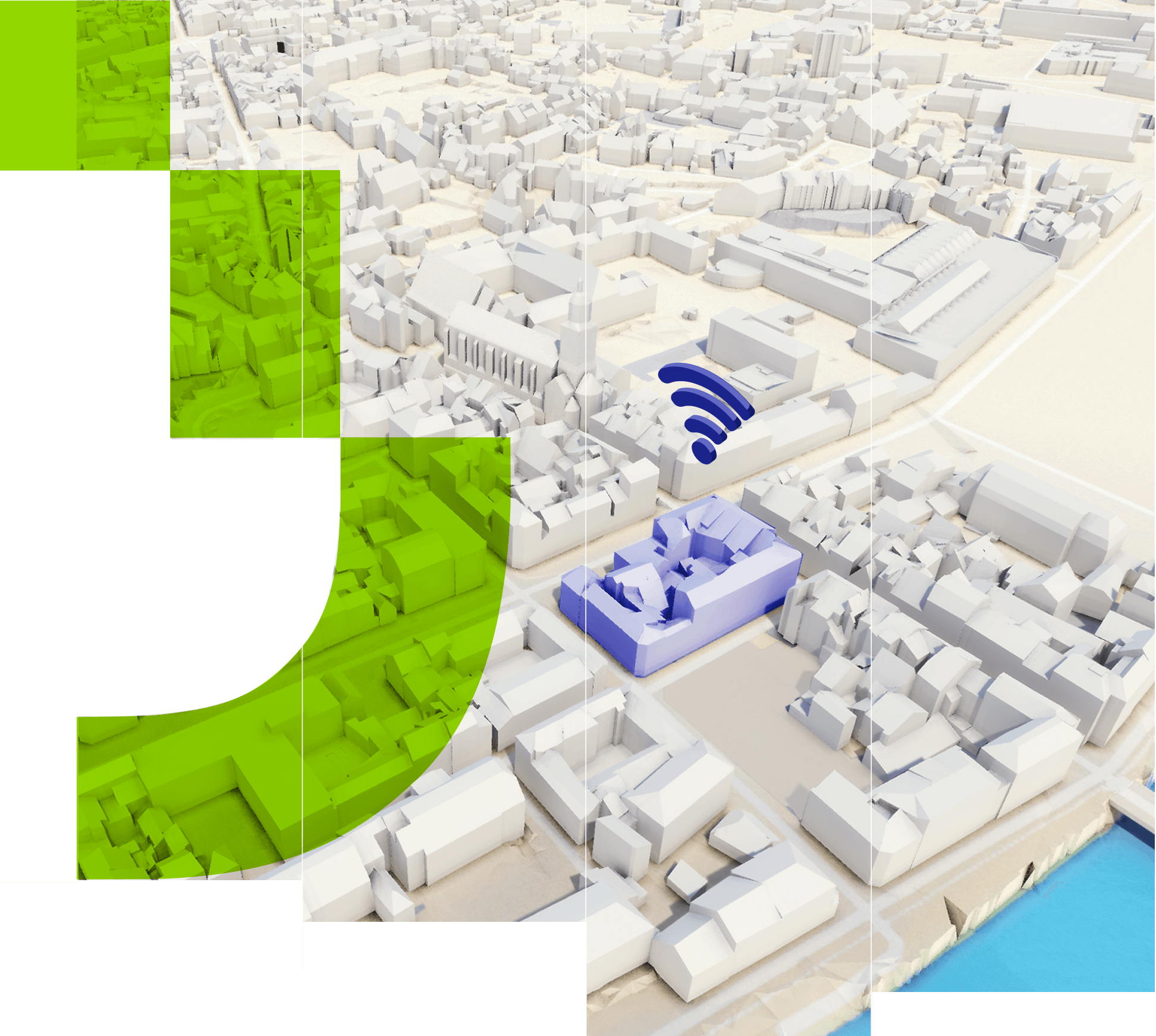 Our areas of expertise
We deliver innovative technologies based on digital twins to improve decision-making, foster collaboration and engagement, and manage critical infrastructures.
Learn more
A strong technical and scientific team
Revenues reinvested in research & innovation
Over the last 30 years, we have perfected the production of digital twins and are recognized for consistently delivering highly accurate geodata and realistic 3D models of terrains, buildings, vegetation, bridges, and other urban infrastructures. We produce geodata and 3D models at various scales and levels of detail to accommodate our clients' different use cases and needs.
We bring data to life! Our team of data wizards master every stage of the data production chain, from acquisition and processing to visualization and democratization. Our dedicated research and development team develops and deploys advanced technologies – including artificial intelligence and deep learning – which translates into better insights thanks to unrivalled accuracy and quality in terms of detection and simulation capabilities.
We develop user-friendly simulation and data visualization software, providing clients with the tools needed to plan and manage their sustainability and digital transformation projects. Whether it's web, mobile, or even augmented reality applications, our team delivers creative digital solutions to help improve decision-making, collaboration, and communication across sectors.
Consulting & Project Management
We support our clients every step of the way, from project planning to implementation, and beyond. We provide expert advice on how to get started with a digital twin project and our consultants are available to brainstorm use cases related to mobility, energy, wireless networks, and more. With a dedicated project manager and customer support team assigned to each client, we're in the business of turning innovation dreams into reality.