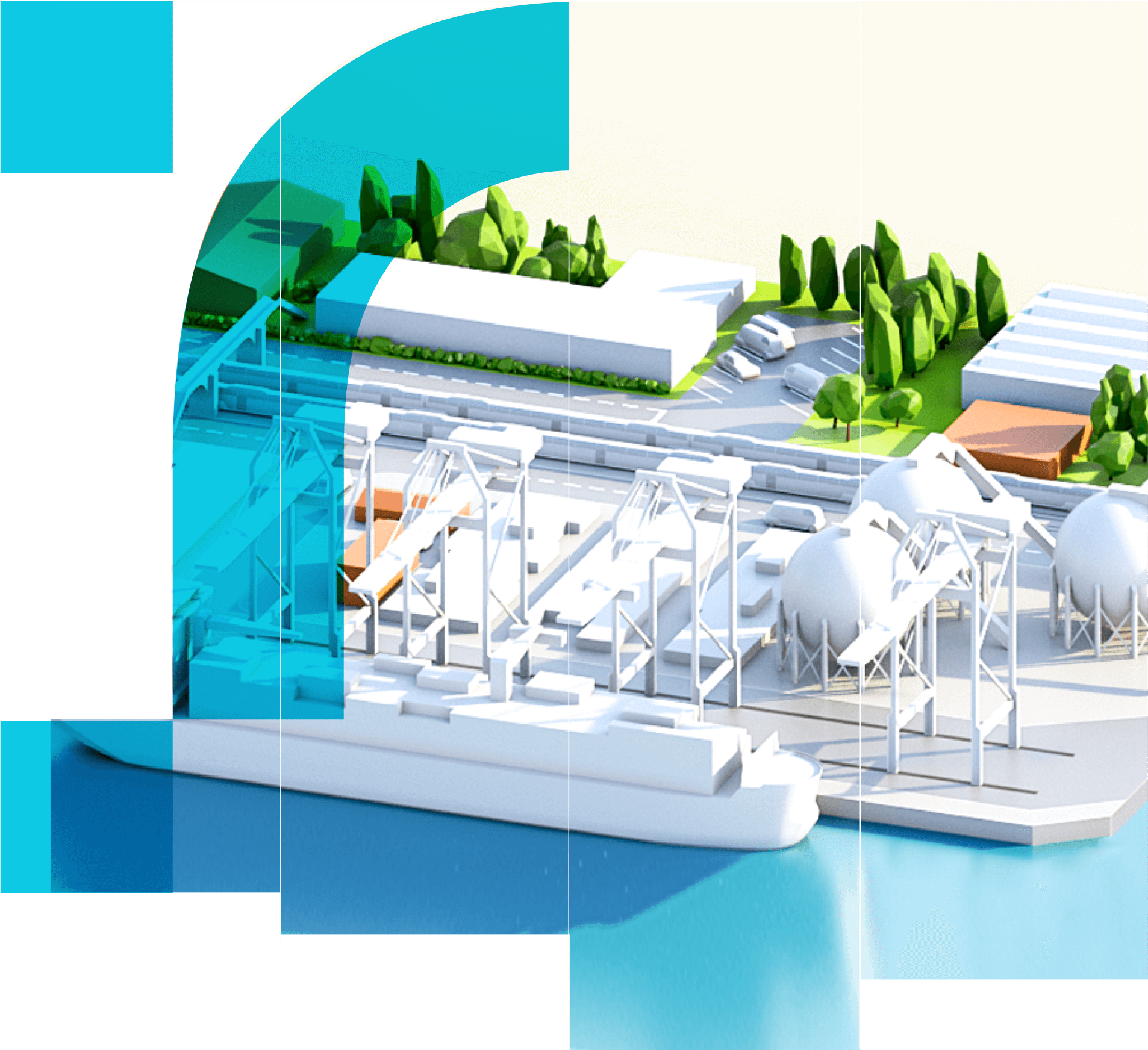 A more connected world starts here
Emerging technologies are driving innovations and reshaping the way we – and our devices – interact with each other. In a world increasingly defined by connectivity, we're here to guide you through these changes and optimize wireless network design to enable lightning-fast data transmission and seamless WiFi, 4G, 5G and IoT integration while minimizing costs and environmental impacts.
Let's get started
Designing more efficient and sustainable connectivity networks
Our advanced wireless propagation modeling and simulation software, combined with high-precision 2D and 3D geodata and expert consulting, allow you to make informed investments and strategically position the right amount of equipment. Design compliant networks all while aligning with operational efficiency, sustainability, and ROI objectives.
We deliver augmented and customized network planning solutions, ensuring that mobile operators can meet the demands of evolving 4G and 5G technologies while maintaining network efficiency and profitability. Our solutions include a unique combination of consulting services, specialized GIS data, advanced propagation models, RF planning and automation software.
Private Wireless Network Design
With a focus on precise design and reliability, we empower businesses and institutions to achieve their connectivity goals while meeting industry-specific demands for quality and performance. Our simulation and automation software easily adapt to diverse indoor and outdoor environments – such as factories, stadiums, ports, and campuses – and address a variety of technologies, including 4G/5G, WiFi, FWA, and IoT/LoRa.
Research & Emerging Technologies
Whether exploring technologies like massive MIMO, AI/ML models, or Reconfigurable Intelligent Surfaces (RIS), our unique combination of 3D Digital Twins and advanced Virtual Testing provides research labs with the tools they need to make data-driven decisions, assess performance and environmental impacts of B5G/6G technologies, and drive technological innovation forward.
With a solid foundation of 30 years' experience and an unwavering commitment to innovation and R&D, we're dedicated to addressing the evolving needs of the Telecom sector. Our holistic approach seamlessly integrates market-leading software, geospatial data, and expert consulting services.
We provide end-to-end simulation and design software that helps you plan the deployment of new connectivity technologies and calculate the optimal balance between cost and performance, all while minimizing environmental impact.
We've developed a proven and replicable methodology to implement connectivity projects. Our in-house Telecom experts offer an extensive array of engineering services, including propagation model calibration, wireless network design support, and strategic consulting.
Precise indoor and outdoor 3D models at various scales – from individual buildings to the entire city – ensure that your network design is optimized to meet the constraints of its physical environment.