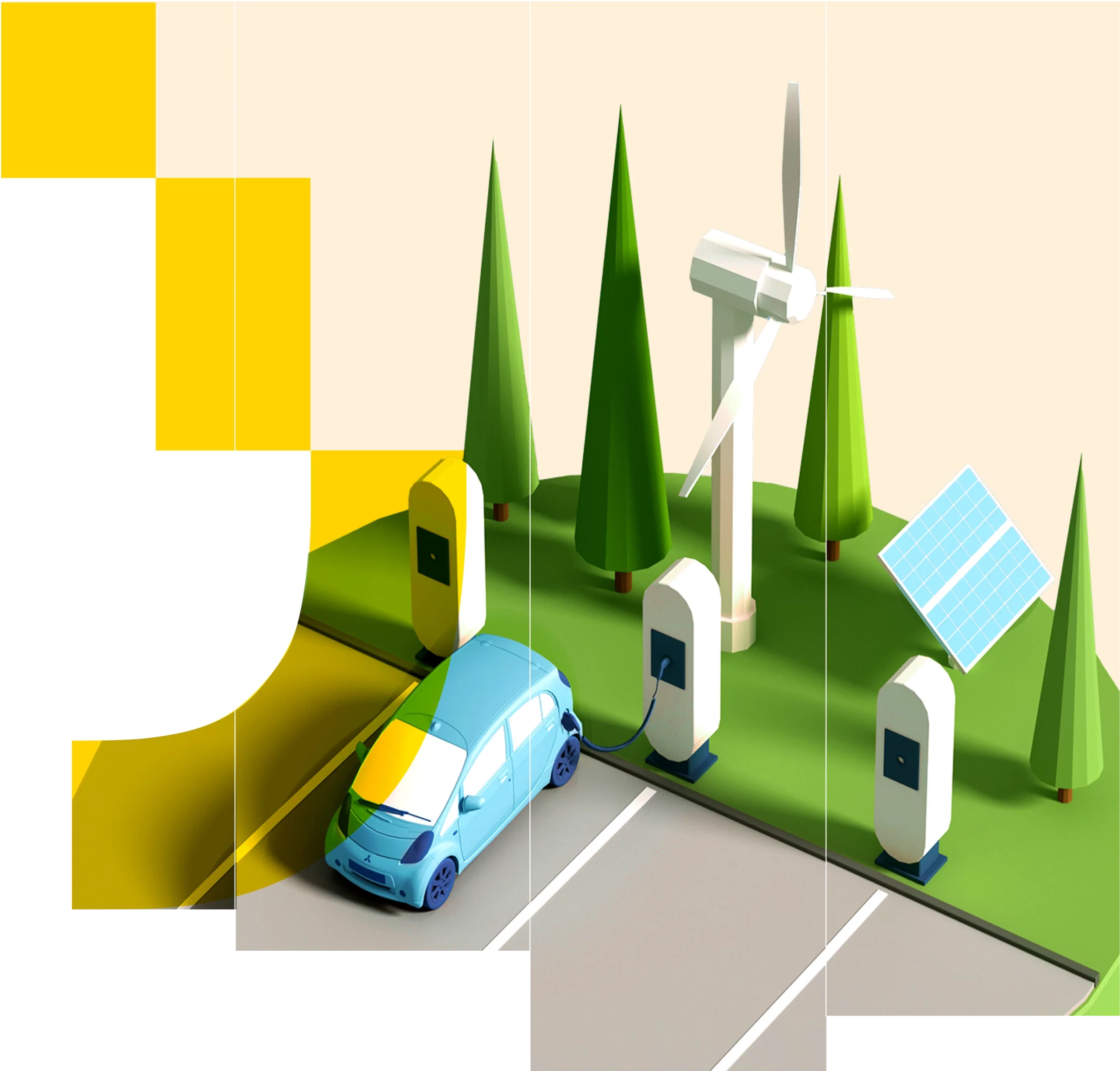 At the intersection of technology and sustainability
In a world faced with pressing challenges related to urbanization and climate change, we are on a mission to deliver digital technologies that accelerate the transition towards a more connected, carbon-neutral and resilient world that positively impacts our communities and the planet.
Watch our mission in action
The building blocks of sustainability and digital transformation
Enabling data sharing and technological innovation
Wireless networks, IoT devices, and 5G technologies have greatly influenced our ways of life and how we interact with the world.
Increasingly, it's important to implement robust infrastructure that supports reliable communication and technology integration, while addressing the need to bridge the digital divide, navigate complex regulatory landscapes, and ensure data security all while managing scalability and interoperability challenges.
Jumping ahead in the race to net zero
This decade is crucial in ensuring that we minimize global warming. Every sector has a role to play – from energy and manufacturing to transportation and urban planning.
To reach targets defined in global agreements, communities, businesses, and governments must work together to adopt cleaner practices, mitigate greenhouse gas emissions, transition to renewable energy sources, and develop comprehensive action plans to reduce their carbon footprints.
Adapting to a changing world
The world faces various resilience challenges related to climate change risks, natural disasters, cybersecurity threats, economic uncertainty, water and food security, and social inequity.
These complexities require a holistic approach to building adaptive systems that ensure community well-being, business and service continuity, ecological sustainability, and organized response mechanisms to not only face and prepare for challenges, but to also "build back better".
Embracing a human-centric approach
Prioritizing people's well-being, comfort, and needs is essential in cultivating healthy and livable urban spaces, facilitating access to critical services and ensuring that technological advancements reduce, rather than exacerbate, social inequities.
Placing a human-centric approach at the core of sustainability and digital transformation initiatives ensures a more harmonious and improved quality of life.
Technology as an accelerator
We see technology as a driver for positive change, propelling us towards a sustainable world. It fuels innovation, boosts resource efficiency, and encourages responsible practices.
By leveraging data, automation, and information sharing, technology empowers industries, cities, and communities to make informed choices, optimize energy use, and implement eco-friendly processes for the creation of a resilient and thriving global ecosystem.
Discover how our mission applies to various sectors
Cities
Telecom
Industry 4.0
Energy