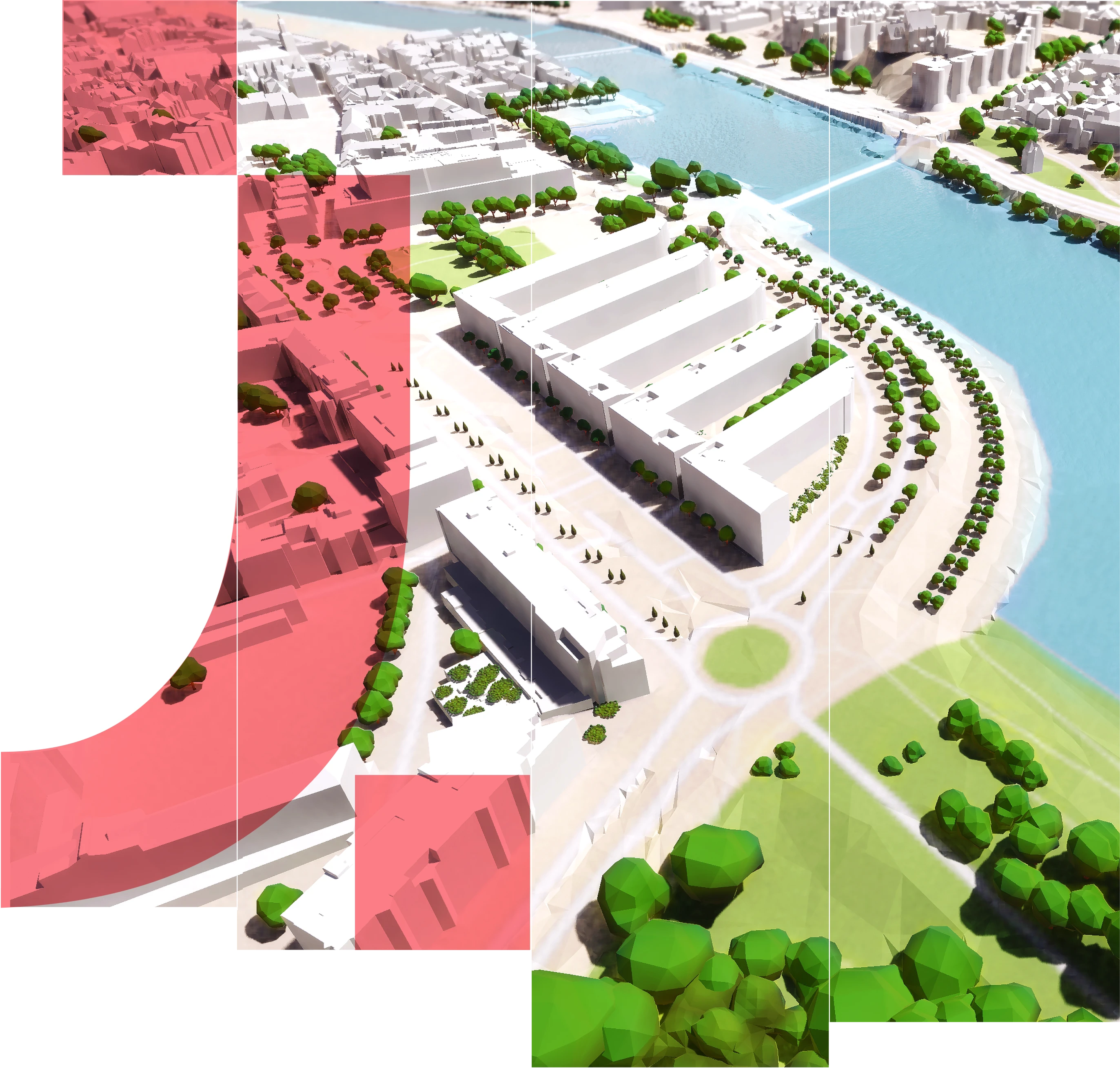 Bridging the gap between virtual and physical worlds
Unlock data-driven insights to map the path towards success and efficiently manage your sustainability and digital transformation projects.
Get in touch
Enabling positive transformation across sectors
Enhance decision-making
Get key insights about your project's performance, vulnerabilities, and potential improvements. Whether it's reducing energy consumption, refining industrial processes or planning IoT infrastructure, your decisions will be powered by data.
Optimize resources
Simulate scenarios to reduce costs without compromising quality. Develop predictive maintenance to reduce downtime and use real-time monitoring to track operational progress and ensure resources are allocated efficiently.
Manage risks
Identify and mitigate risks, whether they're related to city infrastructure, network vulnerabilities, or industrial production processes. By simulating various conditions, you can implement preventative measures to reduce the likelihood of costly incidents.
Meet regulations & standards
Leverage real-time data and dynamic dashboards for proactive ESG and industry regulation compliance monitoring, ensuring swift response to any deviations from established standards. Present comprehensive reports in a user-friendly format to enhance transparent communication with stakeholders and regulatory bodies.
Find the right solution for you
Cities increasingly face challenges related to rapid urbanization, efficient resource management, and sustainable development. We provide innovative solutions that enable mayors, city managers, urban planners, and operational departments to optimize infrastructures, accelerate climate action goals, and create resilient, sustainable environments that respond to the evolving demands of their citizens and the future.
The rapidly changing telecom landscape presents challenges related to network expansion, ensuring top-notch service quality while reducing costs, and minimizing carbon emissions. Our digital solutions help telecom industry players design and optimize their wireless networks to meet user demands and regulations while achieving cost-efficiency and performance excellence.
Responding to the demand for cleaner and more resilient energy infrastructures, we provide specialized solutions to help utilities and energy providers strategically plan, monitor, and optimize their energy systems. This results in tangible reductions in both capital and operational costs, facilitating a smoother and more cost-effective transition towards a sustainable energy future.
In the era of digital transformation, the industrial sector must embrace innovation, contribute to global climate action, and ensure business continuity by anticipating and mitigating risks. We provide digital solutions that empower industries to adapt to and thrive in the modern age, driving efficiency, sustainability, and resilience.
It all starts with high-quality geodata
Geospatial data, maps, and 3D models, – produced in-house at SIRADEL – are the building blocks of digital twins and other digital solutions. These foundational elements provide the real-world context and spatial information needed to accurately simulate scenarios, evaluate performance, and ultimately inform decision-making across industries.
Trusted by leaders around the world