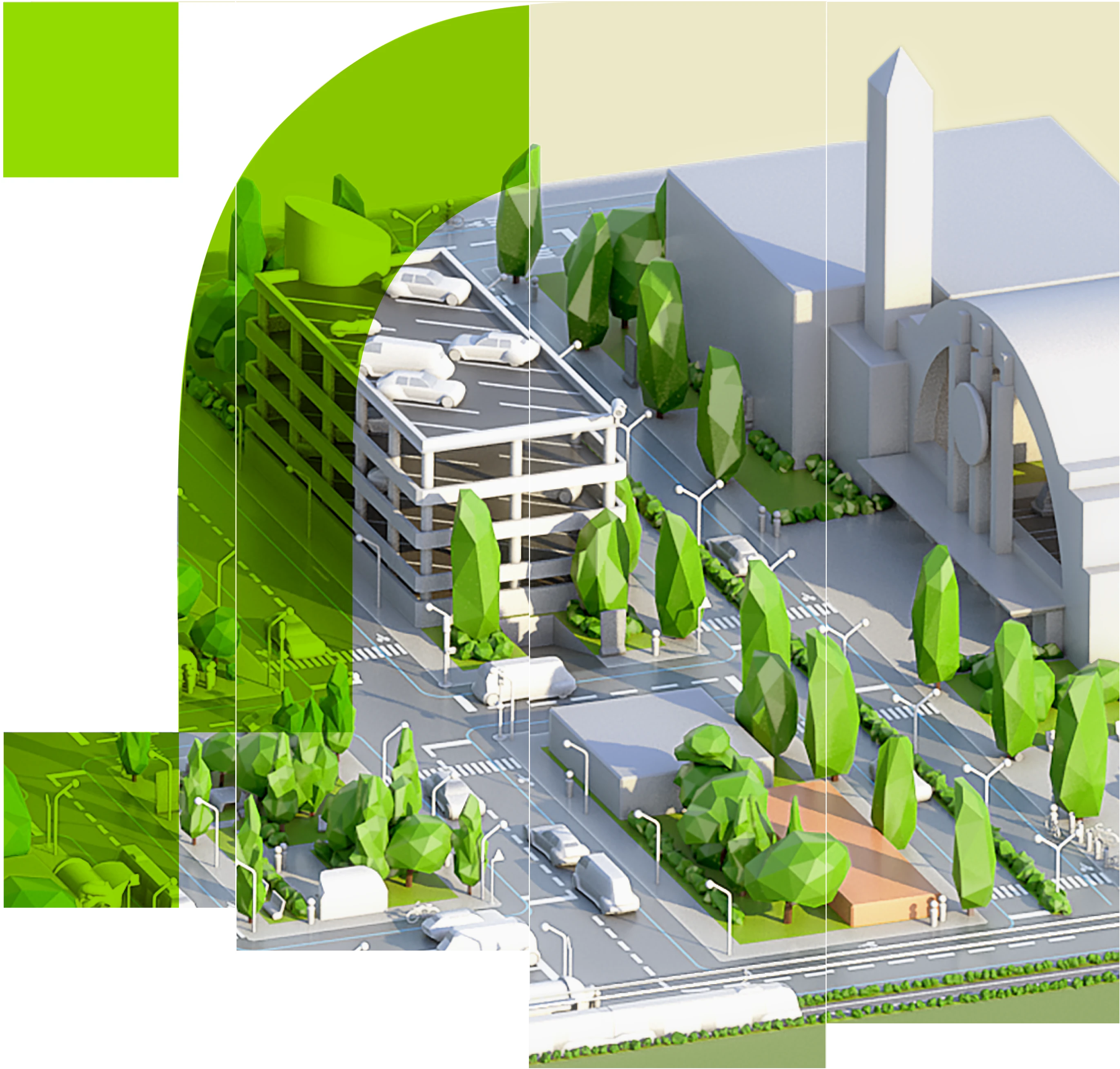 Cities at the forefront of positive change
In today's modern urban landscape, cities face growing challenges as they navigate digital transformation, sustainability and citizen wellbeing needs. Our innovative digital solutions and transversal approach help mayors, city managers, and urban planners implement policies and projects to reach net-zero, mitigate climate change, and improve quality of life for all.
Learn more
Addressing urban challenges for more liveable and resilient cities
Enabling smart data governance, interdepartmental collaboration, citizen engagement and informed decision-making, our digital solutions are designed to help cities plan, manage, and transparently communicate about urban transformation projects.
As cities work towards achieving ambitious net-zero objectives, we aim to support them in developing and executing effective Climate Action Plans, enabling them to reach their targets for reducing carbon emissions and energy consumption.
Achieve climate resilience
Faced with climate change risks such as flooding and extreme heat, our specialized digital solutions enable proactive anticipation and effective mitigation of these risks, allowing cities and communities to emerge stronger and build back better.
As local authorities prioritize the enhancement of quality of life, our digital solutions provide data-informed insights and tools that help cities implement urban planning strategies aimed at creating greener, more livable, and equitable urban environments.
Engage citizens and stakeholders
We build cutting-edge, immersive communication tools, including augmented reality, web, and mobile applications, empowering you to transparently share your urban transformation projects while fostering active engagement from all stakeholders.
Optimize city infrastructure management
Our real-time digital twin and dashboarding solutions empower cities to seamlessly manage and optimize their urban infrastructure, from road networks to essential equipment, leading to more efficient and resilient urban environments.
We understand the city to be a living ecosystem. Our approach therefore combines a unique set of offerings, allowing you to visualize your city as it is today, and simulate how it might evolve tomorrow.
Digital twins and dynamic maps are important tools to visualize data and simulate scenarios, enabling cities to better understand the urban environment and analyze the potential impacts of policies and other transformation projects.
Over the past 30 years, we have curated a team of cross-disciplinary specialists to support our customers throughout their transformation project from planning to implementation, monitoring and promotion.
We produce and collect a variety of geographical data – including 3D models that are the foundation of digital twins – and use in-house A.I. and machine learning tools to conduct advanced spatial analyses.