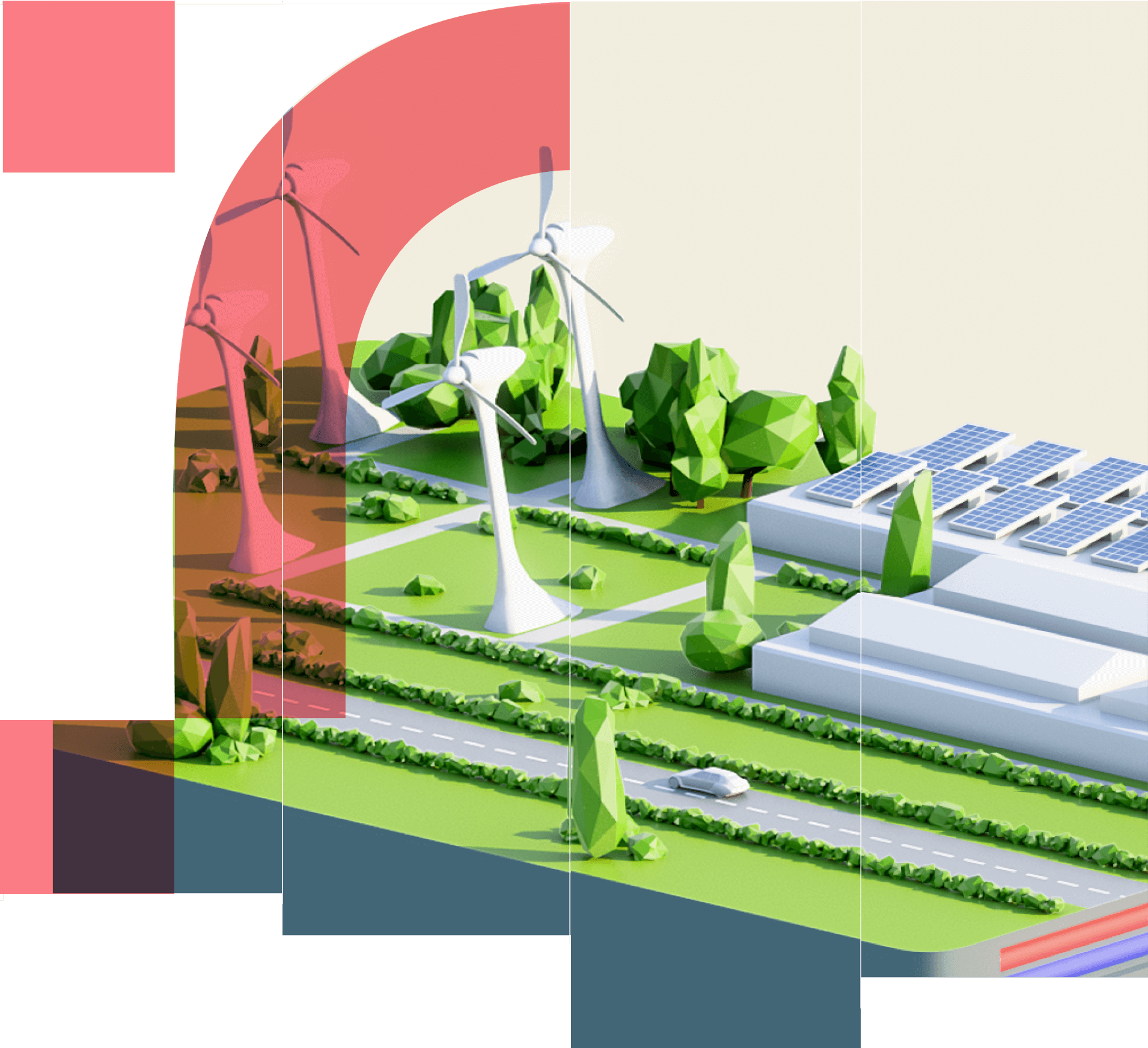 Accelerating the energy transition
Maximizing renewable energy usage and optimizing infrastructure are crucial elements in confronting today's climate and environmental challenges. As a united force with ENGIE, our parent company, we help cities and industries become more energy efficient and carbon-neutral.
Let's get started
Advancing energy efficiency for a greener, net-zero future
Having supported both public and private entities in their energy transition for nearly a decade, we have developed digital solutions and data-informed insights to help reduce energy consumption and minimize carbon footprints, paving the way towards sustainability.
Optimized energy networks
In collaboration with ENGIE, we provide digital solutions that optimize the design and management of energy networks at various scales, including district heating and cooling, EV charging stations, solar photovoltaics, and smart grids. Through advanced data analytics and simulations, we promote efficiency, reduce operational risks, and drive sustainability across the energy landscape.
Energy-efficient buildings
In our commitment to reducing the carbon footprint of the built environment, our digital technologies streamline and automate the tracking and analysis of building energy consumption. This approach not only simplifies data collection but also helps prioritize renovations, reduce costs, and ultimately decrease carbon emissions.
Decarbonization strategies and ESG reporting
Navigating decarbonization strategies and ESG commitments can be tricky. Our digital twin technology help consolidate data, simulate scenarios and assess environmental impact so you can choose the right carbon-neutrality strategy to meet your goals. Dashboards also help track and communicate progress to keep stakeholders informed throughout the process.
Through a unique combination of software, consulting services, and geodata production, we provide data-driven insights, collaborative tools, and tracking mechanisms that accelerate the transition to clean and efficient energy.
Digital twins of cities and energy networks, data analysis powered by AI, and simulation tools allow you to optimize energy consumption and more easily plan and monitor your renewable energy integration.
We provide expert guidance and tailored strategies to navigate the complexities of sustainable energy, including developing efficient and resilient infrastructure and ensuring alignment with regulatory requirements and best practices.
Energy-themed maps, spatial analyses, and indicator calculations are the foundation for making informed decisions and crafting effective strategies.